With bars, concerts and other live events cancelled due to the coronavirus crisis, more and more of us are turning to literature to pass the time. And what better excuse than a book for people to connect and interact?
Join our virtual book club for C1 and C2 students!
Participation is limited to the first 15 students who sign up. If you want to join the virtual meeting, sign up here.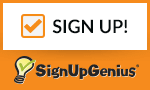 Once you've signed up, go to https://eduxunta.webex.com/meet/alosada and you will have access to our meeting room.
Our first meeting will take place on Friday, December 11 at 7:00pm
Save the date!